BYE BOB, HI BUNKER
Hi people,
Today marks the day on the calendar that we say a professional goodbye to our big friend Bobeus.
He will leave the nest and all it's comforts to set up shop for himself with his dear friends and colleagues.
Although his walk is memorable, it will leave some big shoes to fill.
It marks a new era for Bunker Tattoo which brings both uncertainty and excitement.
We wish the best of luck to our only child and have nothing but love for his opportunism.
Send some love his way! Little gay is okay.
Come by the shop for limited edition stickers featuring Bob's gorgeous facials.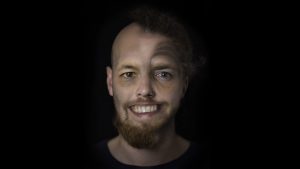 We will start posting on both our blog and photo gallery more often, so keep visiting the website for more recent updates!
For now we wish everyone a nice weekend, stay drunk and enjoy your kebabs.
Love,
Mystic_Unicorn_Benjimon
Bunker Team
*fun fact: kebab gives you diarrhea 98% of the time when consumed after a night out*