Why Do People Visit Us?
They will tell you themselves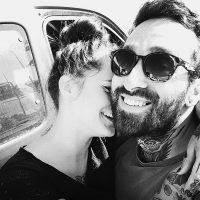 Pedro Soos
I have worked at Bunker a few times now. In my opinion, the shop provides a dream set-up. Combining the best aspects of a professional, busy, motivational street shop with the comforts and relaxing work atmosphere of the nicest private studio. Add to that a fun, professional, talented crew, a beautiful small city with tons of interesting things and everything you need around the corner, and you have one of the nicest tattoo shops anyone can work at. Hope to be back soon.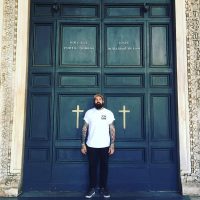 Dave Halsey
Hey guys, just want to express extreme gratitude for such a great experience. Your hospitality was incredible and I'm at a loss for words to explain how grateful I am for that. I don't know how else to express my appreciation. I've never felt more at home in such a foreign place. Thank you so much. I love you all and look forward to our paths crossing once again! A thousand times thank you and a thousand respects!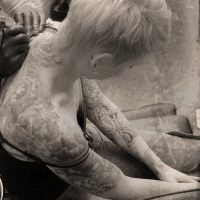 Lucie Scholts
Bunker Tattoo is my second home. We come here every month. Always interesting conversations, good food and great tattoos.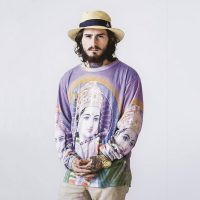 David Cotê
My favourite shop in the universe!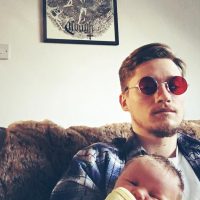 Cal Jenx
Bunker goes beyond a tattoo studio, it is a home of creative minds that welcomes every person who walks through its doors with open arms.
Setting not only a high standard of tattooing but providing clients, guests and residents with a "want for nothing" attitude.
As a guest artist you can focus your full attention on tattooing and rest assured Bunker will take care of the rest.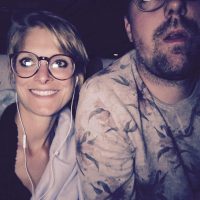 Sofie van Kemenade
I am one of Bunker Tattoo's loyal customers because they always know how to meet my high standards. I got my first tattoo on my sixteenth birthday before Bunker was around. Lucky for me, Bunker was there when it needed to be revised and corrected a year or so later. It was love at first sight.
Read more
From then on I only went to the Bunker, in the first years taking long pauses in between tattoos, and these past couple of years with a higher paste. I saw the shop transform from a cosy and fun but white and clinical cellar into a warm home, equipped with all the proper tools for amazing tattooing.
The current boss Roger made a true family out of his staff, which you can feel when you enter. It is a home away from home, and I always call it my happy place. One of the guys always gives you a warm welcome by introducing himself, the offer of a cup of coffee or tea and a place to sit at the long, wooden table in the front area of the shop. The back area provides the artists a more shielded environment to work and doesn't make you feel too exposed whilst getting tattooed.
They listen to your wishes and designs, are creative and interested and their standard is nothing lower than the best quality. And this quality requires dedication. Dedication, devotion, commitment and perseverance. That makes the team really close, these guys will catch a bullet for one another. It provides the environment of the shop with a very secure feeling, so even the most nervous people can relax to get a gorgeous tattoo.
Getting a special 'Bunker-Piece' is always a delight for me, all the way. Not only the quality of the piece but also the process of getting it always makes me feel noticed and exceptional.
All I can really do is advice everyone to go. With a little luck for both you and me, you'll find me there making pancakes. Just for fun, and out of gratitude and love for the boys.
Bunker for president!
Some more reviews…
Some mentions from our guestbook
I have a tattoo from the buckriders. Turned out very nice. Than I decided to do another one, same result, very happy! Greetings, Toon

I have 3 tattoos from Bunker Tattoo. Erik did my third big piece. He is really sweet and very precise and perfectionist. Just good words. Sure be back for the next one!

Very pleasant experience. Beautiful tattoo and the pain wasn't so bad. Thank you and see you with the next one.

This was my first tattoo and Erik made it truly magnificent. You guys really are a superb team. Professional with still this relaxing atmosphere. Thank you and until the next one.

Perfect introduction to my first tattoo. Good and well explained information on my design. Great atmosphere en good organic coffee. Erik made my graphic crown Beautiful details. I'm very happy and be sure to come back.

Very tight lining and relax atmosphere. It took a while but it was worth the waiting. Super happy with the end result. xxx

Amazing Sebastian! Thank you so much!

Top tattoo, good vibes, happy! x

Exactly what i meant. Perfect and very tight in my skin. Thanks Bob!